It's common for customers to walk into their local flooring stores in search for laminate and immediately get directed to something else (it's vinyl).
I'm here to tell you that there are plenty of good reasons why that happens and consulting the experts to discuss your situation is the best first step you should consider. Laminate is a tricky subject because it works well in specific situations but falls short compared to other options (it's vinyl).
Often overshadowed by vinyl and hardwood floors, laminate offers many options and benefits that cater to the specific needs of homeowners. It might be the best choice for your situation, and we are going to examine the options and things to consider when buying laminate!
Table of Contents
The Benefits

Laminate v. Hardwood: The Love/Hate Relationship

Laminate v. Vinyl: David and Goliath

How Much Does It Cost? What About Installing It?

Need More Info? I Got You
The Benefits
There are plenty of benefits to laminate, but there may be potential downsides to be aware of as well. Laminate resembles real wood flooring - so people who are looking into buying property might see it as a cheap alternative to real hardwood. It remains a popular choice for all of you landlords and property managers out there because of its easy installation and inexpensive prices.
Installing a new floor in your property is an important investment that requires all your bases covered and all options analyzed. So, Beware the Short Answer!
What can you get out of laminate?
The price is a great selling point for many property managers and homeowners looking for a specific yet inexpensive product. Check out a great price article that details cost here!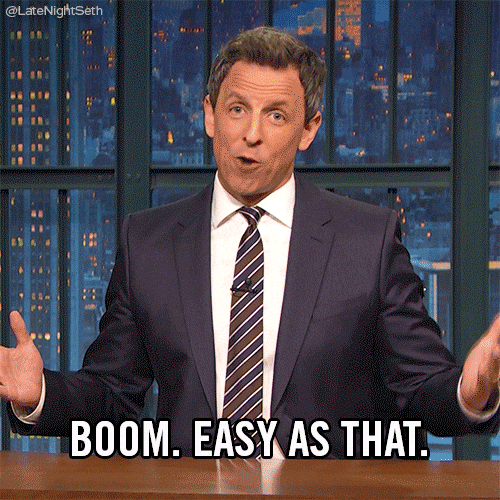 It looks like the real thing! Laminate can look just like real hardwood and comes in plenty of varieties for the consumers to pick and choose exactly what they want.
The maintenance required for laminate is light work so that anyone can do it! Sweeping, mopping with manufacturer recommended solutions, and vacuuming hard to reach corners will keep it look good as new! If a plank gets damaged somehow it is super easy to replace, just lay a new plank down.
Laminate v. Hardwood: The Love/Hate Relationship
Let's start understanding laminate a little better by comparing it with its idol, hardwood floors. As I mentioned in the hardwood article, it is easy for homeowners and landlords to walk away from the high price tags of real and engineered hardwood. They may eventually stumble on laminate as an option because of its affordable price range.
When compared to hardwood, the laminate is more affordable and easier to install. But always remember...
You get what you pay for!
The strength, durability, and longevity of hardwood will win every time.
But you're right, it is more expensive.
It comes down to your needs.
If you are a homeowner looking for a strong, durable floor that will last for years and years and years, hardwood will win this debate every time.
But if you are a homeowner looking for a simple floor for your basement or you're a landlord/property owner looking for something affordable and easily manageable, laminate might be your best bet!
Laminate Hardwood
Laminate v. Vinyl: David and Goliath
I'll just come out and say it, vinyl flooring is crushing the sales game right now. Vinyl's versatility and affordable durability has made it one of the most popular flooring choices.
However, just like the Laminate v. Hardwood debate, it really depends on what you need. When the need arises for someone to get waterproof or water-resistant flooring, laminate's reputation usually makes it the popular first choice.
However, laminate is only water resistant. Not waterproof. We just came out with an amazing article and video series detailing the differences and your best choices for waterproof or water resistant materials.
Because laminate has a cork core, it is merely water resistant from the top. The surface can resist water all day but if it manages to seep beneath the laminate or seep into the core through a scratch, it will absorb the water like a cork absorbs wine.
Nonetheless, laminate continues to be the best choice for simple projects, especially for the landlord type consumer. The same for those who prefer something inexpensive they can handle themselves for a simple project!
Laminate Vinyl
How Much Does It Cost? What about Installing It?
Laminate sits within the $1.50 to $6 per square foot range. Crazy, right?!
For all of you DIYers out there, laminate continues to be one of the easiest types of flooring to install by yourself.
You could literally walk into a store and buy all the laminate you need for your 200 square foot basement for roughly $700, a tapping mallet for $8, or save the $8 and use your fists (don't do that, but it can be that easy), go home, turn on some Netflix and spend the evening installing your new laminate.
There is laminate that reaches the upper tier of quality and you can have it installed. It really depends on you what you need out of the project! Many people opt for installations done by the pros because they can just point to the room and it'll be done for them. Time can (and usually is) much more valuable than money in these situations. Whether you decide to install it yourself or have it installed for you, when laminate is involved the process is generally easy to manage.
Need More Info? I Got You
Let's have a quick review of some comparisons we made between laminate, hardwood, and vinyl:
I know how this looks - especially on an article about laminate. But this isn't an article to promote laminate, it's an honest discussion and review of the quality and characteristics of laminate as a flooring option. I want to be totally transparent about the products out there and what they deliver!
If you are planning on replacing it within 2-3 years,
If you want the ease of installing something yourself,
If you're looking for an inexpensive option for your basement or other property,
Laminate might be the best choice for you! So don't dismiss laminate just yet, because in your situation it could be exactly what you need. To help you decide, go ahead and follow the link throughout this article and call one of our retail branches to have a conversation with one of our experts.
Related Articles
A Video On How Much It Will Cost To Replace Your Floor
In Depth Video Series on Waterproof Vs. Water Resistant