Let me guess, you're here because you heard that vinyl is a great waterproof option for your home?
Maybe you heard that it is one of the best floors that holds up against scratches from kids and pets?
Perhaps you are looking to install a floor that can handle heavy foot traffic in a commercial or business setting?
No matter what, you heard correct! Vinyl is crushing the market right now because of its resistance to moisture and scratches; it also offers many designs that you can match seamlessly into any space in your home or business.
The Variables of the Final Cost
The Price of the Product
Cost of Materials
Cost of Install
Time to Install
Labor of Install
Shipping
Deals or Sales
As with most other cost articles, I cannot tell you the exact final cost you'll end up paying, so -
Beware the Short Answer!
The final cost doesn't stop at how much you'll be spending on the product itself! There are plenty of other variables to consider before making a final decision based on product averages, and there could be unforeseen problems with installation.
Price of Vinyl Flooring
As a buyer, you have some options that you can pick from to fit your needs, budget, and design:
LVT - Luxury Vinyl Tile………. $1.50 - $6 per square foot
LVP - Luxury Vinyl Plank……….. $1.50 - $6 per square foot
WPC - Wood Plastic Composite Vinyl……….. $4 - $7 per square foot
SPC - Stone Plastic Composite Vinyl………. $3 - $6 per square foot
VCT - Vinyl Composite Tile………. $1.00 - $2.00 per square foot
Since the sky is the limit when it comes to how much you can spend, it is important to familiarize yourself with what you need out of your floor to pick the best one for your budget.
SPC is the best waterproof option you can get right now because of the limestone used in the core.
The core of WPC is a vinyl composite that has air bubbles inside of it that allow some give underfoot, and it allows the planks to breathe helping moisture escape.
VCT is commercial grade flooring often used in hospitals, retail stores, corporate offices and so on. It can handle the punishment of heavy foot traffic and heavy equipment making it the perfect choice for these environments.
It often needs to be wax and buffed after installation which may add to the final cost.
Materials to Install Vinyl
Luckily, many of the vinyl products don't require many materials which makes it great for all of you DIY-ers out there. When it comes to LVP, WPC, and SPC, they can also be floated on your original floor making as easy as clicking the pieces together and laying them down.
You can't say the same about LVT or any other tile vinyl which typically requires adhesive to be glued down to the sub-floor. Grout between the tiles is optional, but it is an additional cost if you opt for it.
Here are some common materials you can expect to pay for when installing vinyl:
Adhesive (about $100 per gallon) - Used to glue down the vinyl tiles.
Grout (about $70 per 25lb bag) - It is optional when it comes to vinyl tile and is used for aesthetic purposes. If you choose to use it, it is used on the perimeter of each tile. It can also absorb moisture, allowing moisture to reach the adhesive underneath. If that happens, you're asking for damage so keep an eye on how often it is exposed to water.
Caulking (about $5 per tube) - It is also good to have this on hand especially if you are installing the vinyl in a bathroom. Making sure to protect the sub-floor by caulking any gaps is a must for vinyl tile.
Underlayment (about $0.40 per square foot) - Underlayment is the material attached underneath vinyl planks that provide can provide moisture protection depending on the material (don't go to cork-backed for moisture protection) as well as sound dampening. Most vinyl planks come with this already attached and part of the normal price, but sometimes it isn't pre-attached.
Transitions / Mouldings / Baseboards (price varies) - These are the parts of the floor that allow for a transition between rooms or bridge the gap between the floor and your wall. You can pick different designs that match just the way you want.
Whether you're tackling the job by yourself or letting some professionals take care of it, you should expect to pay for these materials.
How to Take Care of Vinyl
Fortunately, vinyl is usually just as easy to take care of as it is to install.
More attention is needed for vinyl tile because if one tile gets damaged, you risk damaging the surrounding tiles if you decide to just replace the one.
This doesn't mean that if one of your vinyl tiles is busted that you need to redo the whole floor, but if you don't have a lot of experience in replacing that type of flooring, consult the professionals on the best course of action.
The routine maintenance is light work. Use the manufacturer recommended cleaning products for any unusual or serious messes, stay away from bleach and acids as they may damage the finish on the boards and keep up on the sweeping, mopping and spot cleaning spills!
Cost Of Install - Time To Install - Labor Of Install
For vinyl, you should anticipate an average of $2.50 to $3 per square foot as the cost of installation.
The time it takes to install varies on a case by case basis. The time it takes to install any project does affect the final cost.
Here you might ask, "Well how much more will it cost, Rob? If that is your real name?"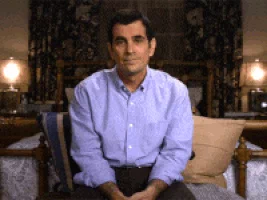 And here is where I say my catchphrase, "It depends!"
Here is the best answer I can give you right now: the more labor required, the longer it will take, the more it will cost.
If your sub-floor is lovely, there will be less prep and therefore less money you have to pay. If your sub-floor is decomposing, it will be more expensive.
However, certain types of vinyl are very easy to install by yourself. LVT, WPC, and SPC are great for all of you DIY-ers out there because of their easy click-lock method. Not to mention they can be laid pretty much everywhere! The other types of vinyl present more of a challenge because they bring more variables and materials needed to install them.
Deals and Sales
Look for any deals and sales that you can take advantage of!
Depending on the size of the project, it is common to find a deal with a pallet price.
The pallet price is often cheaper than buying the material in large amounts because you are buying it in bulk. This is common for larger projects that require a lot of material.
Take the price of the product, dimensions of the room and any of these variables that pertain to you and add up the cost!
The process and variables that one needs to consider before, during and after remodeling their floor are dense and very situational. I encourage you to give your local retailer a call and go over what it is you want. They know the right questions to ask in order to get you what you want for your budget.
This is your money we are talking about here. Always remember to beware the short answer and analyze all of your options carefully!
We are here to help you make the right investment for your family or business.
Get More Information
DIY Flooring Do's and Don'ts: What You Can and (Shouldn't) Install By Yourself
How Much Does it Cost to Replace Flooring? (A 2019 Comprehensive Guide)
Waterproof Flooring: Everything You Need to Know From Start to Finish